When attempting to decide what to do or where to go we tend to turn to google to type "funbars nyc" or "best Mexican spots near me". The lists always show the same places and are never new as well as most likely somewhere you have been. For example, NYC has 24,000eating establishments, we have no reason to ever repeat one.
Current apps that exist to attempt to alleviate this issue, allegedly, are apps like Fever, and Eventbrite. The problem with these apps that my app would attempt to solve is that they only provide things to do when an event is present, never the whole in the wall down the street that's tons of fun to go to. Therefore, many places will never appear and thus limiting the scope of the activities to typical NYE masquerade event or the $30 brunch this weekend never a thriving place to eat right now.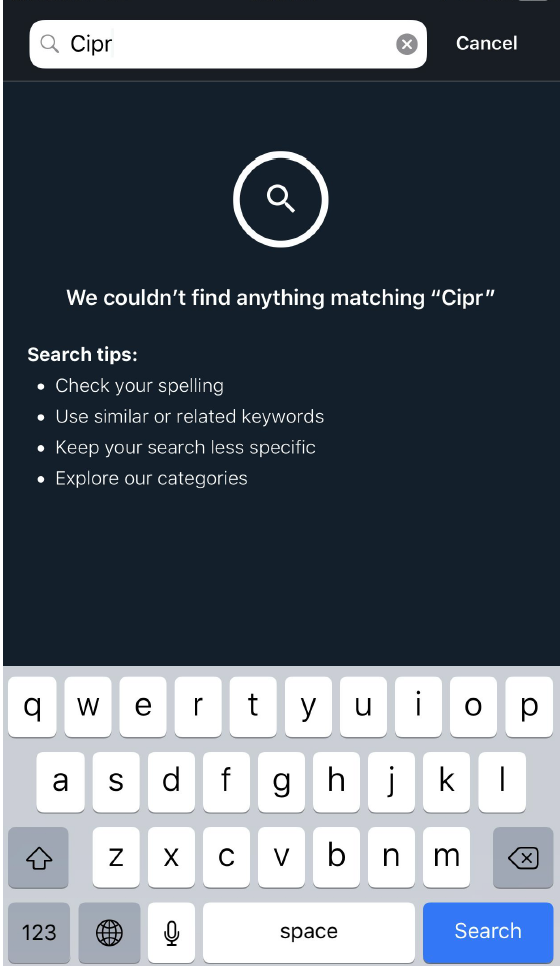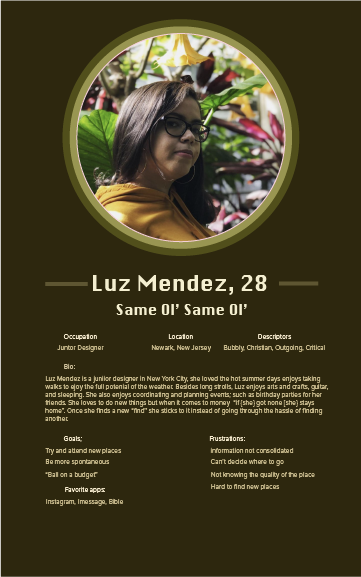 I conducted several interviews and received a plethora of information about the user. When attempting to go out, they wish to try somewhere new but due to the lack of avenues to efficiently search they tend to give up, instead of reading pages of information on google that typically becomes redundant. I learned that for some people photos were very important incase they want a photo opportunity and for others reviews are more important because they hate spending money on a new experience if the experience is bad. Another bit of information I learned is that even when a few places are chosen or at least a theme of what to do the lack of decision making from people causes them to quit and resort to their old stomping grounds.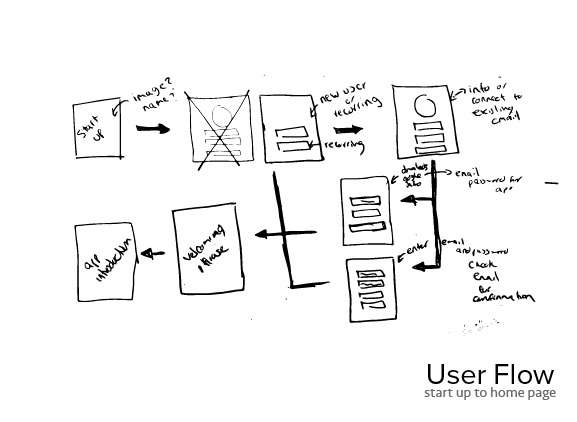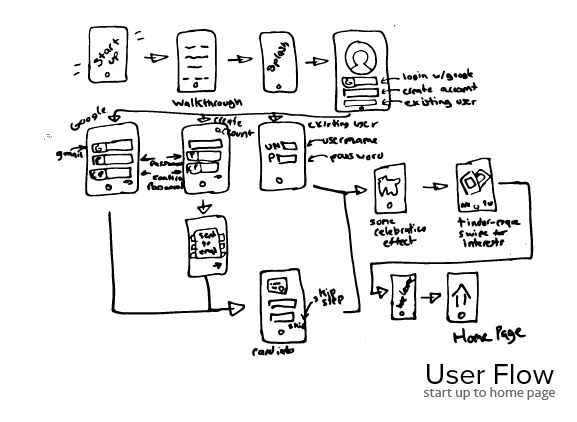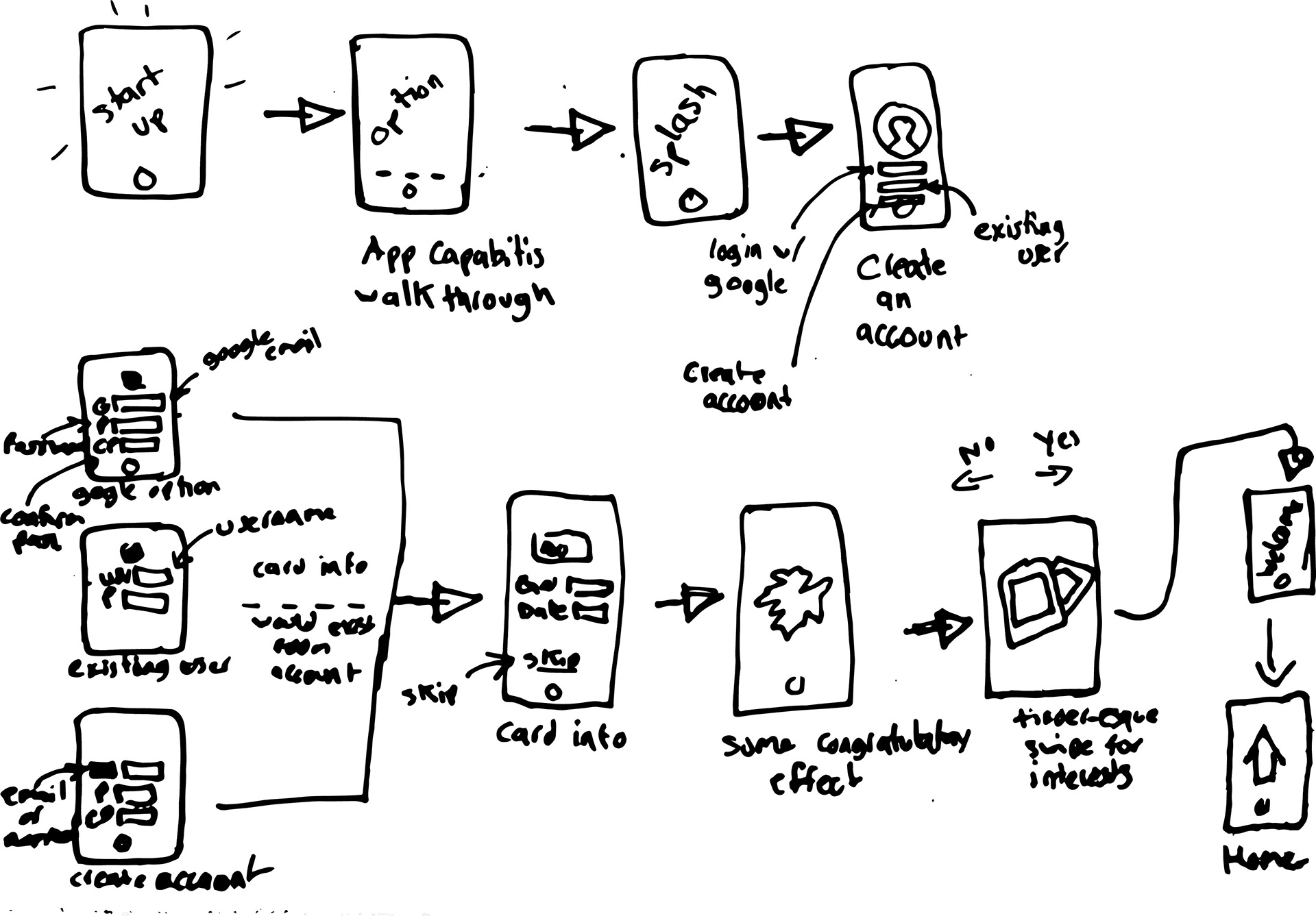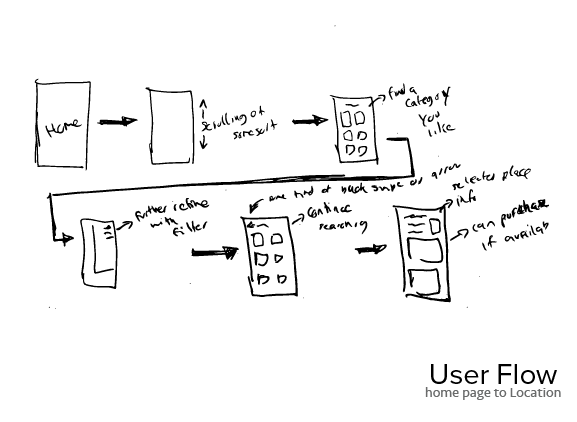 I created a site map and user flows to help visualize the users journey through the app and the locations that they will have to able to travel to. In my user flows I paid particular attention from on the onboarding process as well as getting to the screen of specific destination's information.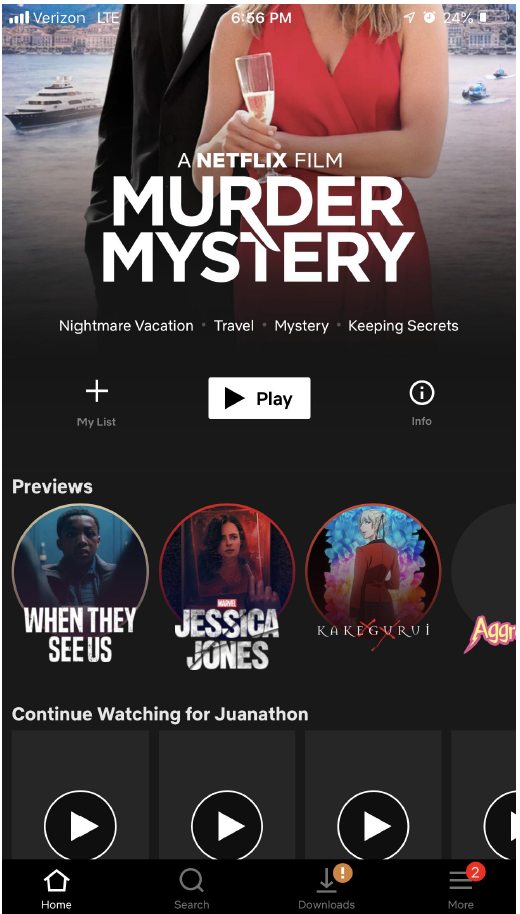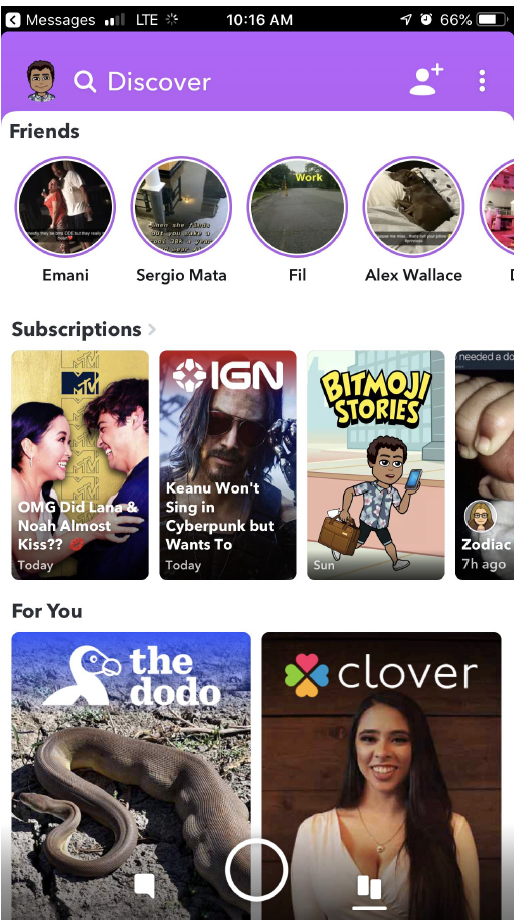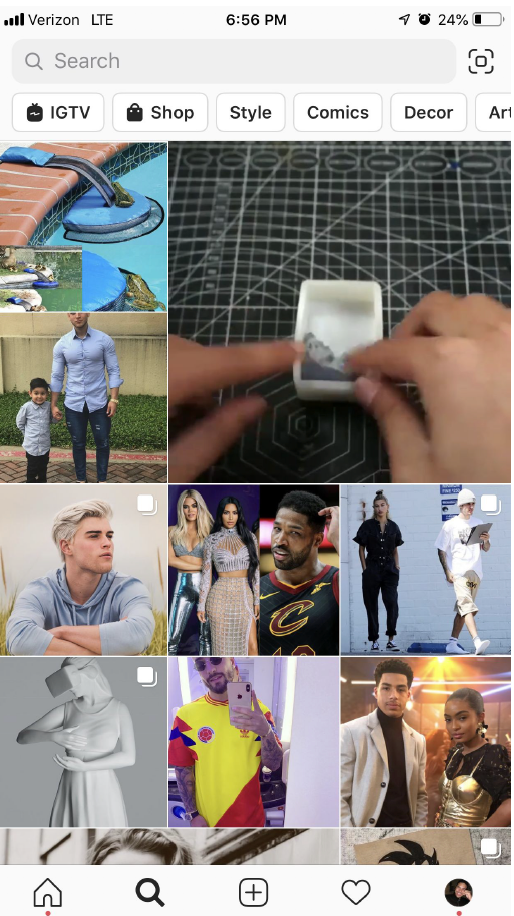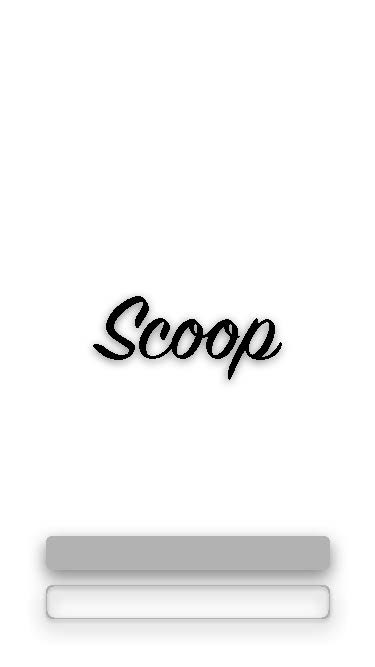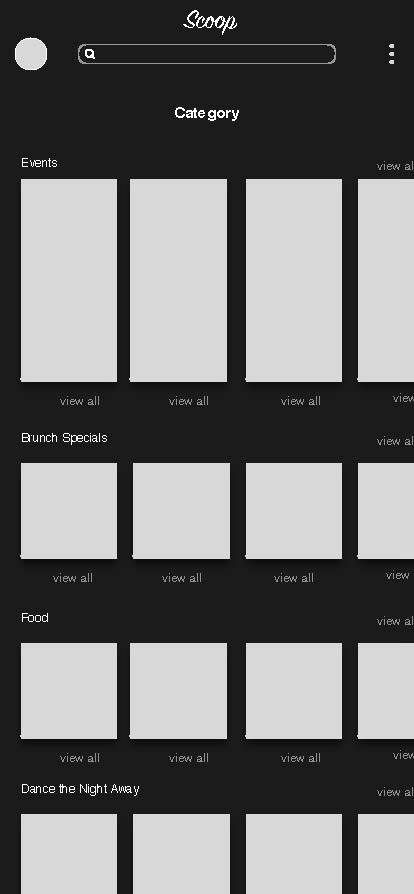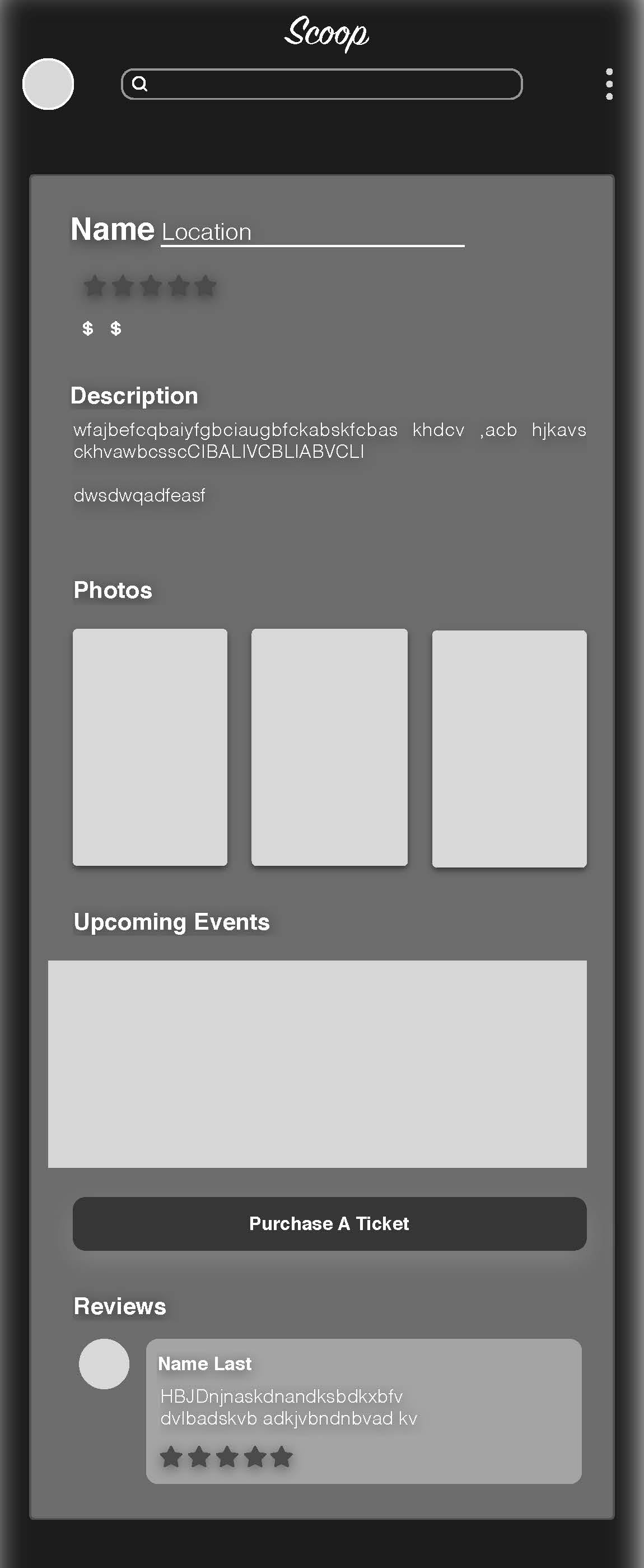 The demographic that I was given, due to my date pointing me towards them, were mostly millennials. Therefore, I focused on some of the most influential and popular apps among the generation to see a few key features, interfaces, and visual languages that I could incorporate to create an app that although its new would hold some familiarity and therefore making it very intuitive.